Balloon and paragliding flight
Hot-air balloon
The margin of Sant Llorenç de Montgai reservoir is an ideal territory for an aerostatic flight. A few meters from the swamp water, the balloon passes between vertical walls of 300 meters high. The itinerary is marked by the wind. This is an area where, when the weather conditions are favourable, 3.000m altitude is reached.
You can do this activity with:
Paragliding
Montsec is one of the best areas to flight in Europe. It is ideal for a gliding flight thanks to the thermal currents and its majestic cliffs.
There are organized many national and international championships in the area. For that reason, it has become a benchmark for sports enthusiasts such as gliding or paragliding.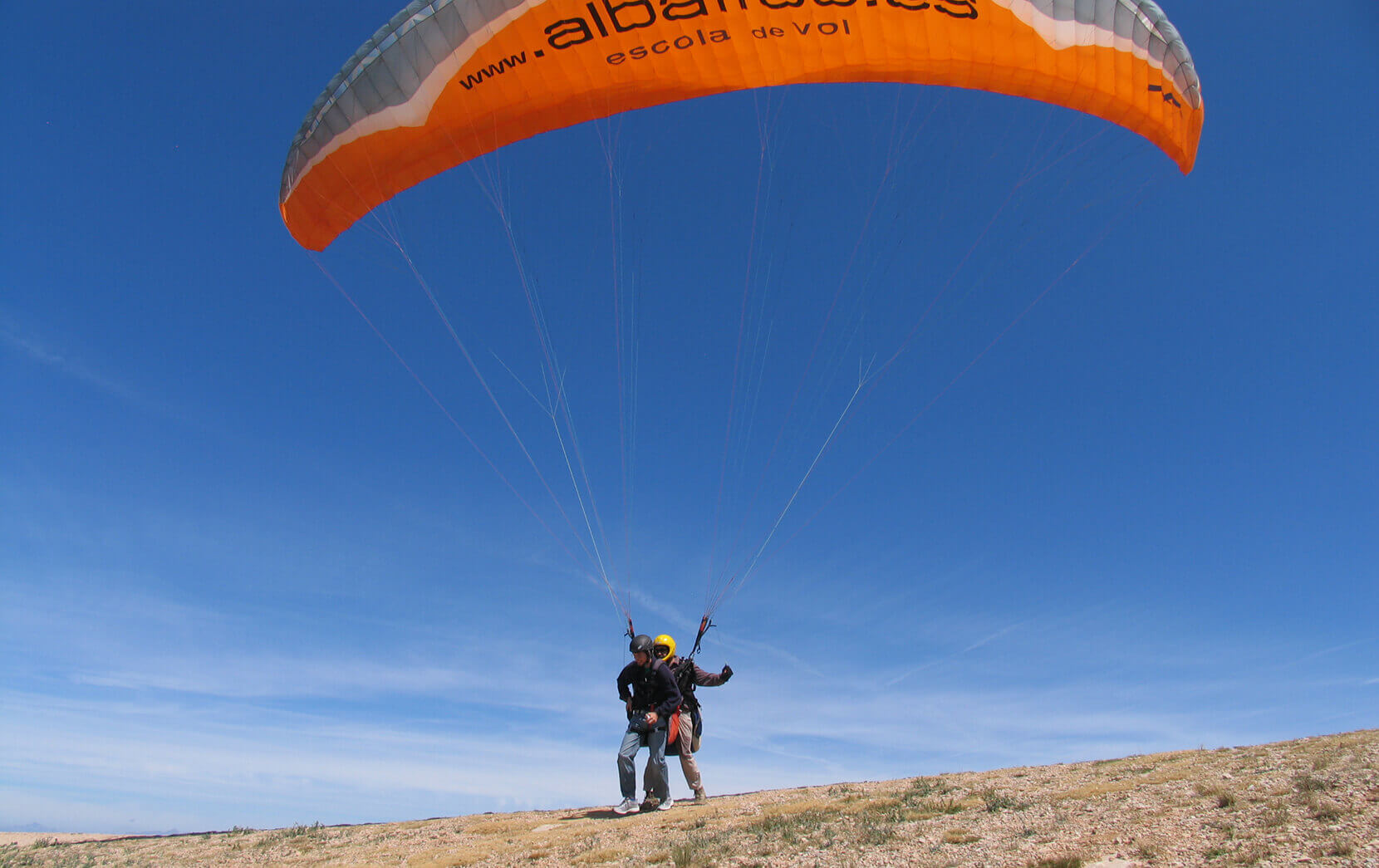 You can do paragliding with a specialized company:
Scroll to top