Sports equipment
A wide range of sports for the whole family: indoor and outdoor gym, football pitch, kayak and bike rental, petanque courts, indoor climbing training table and outdoor play area.
Indoor gym
To keep pace during the holidays, we have a well-equipped gym.
More information
Football field
Large football pitch, covered with artificial grass to enjoy throughout the year.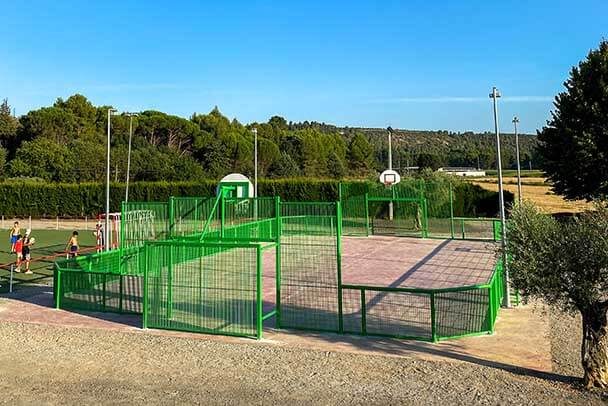 Basketball court
Multisport track with concrete floor to play a variety of sports such as basketball, volleyball or mini football.
Kayak rental
The complex is located in front of the Sant Llorenç de Montgai reservoir. An ideal place for kayaking and enjoying the wildlife of this environment.
More information
Paddle surf rental
Enjoy a voyage through the reservoir with our paddle surf boards.
More information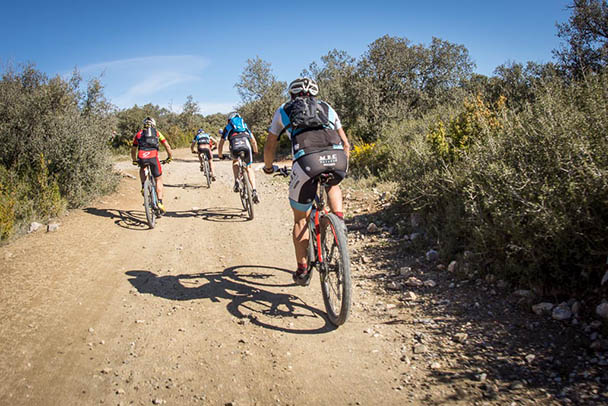 Bicycle rental
We are in mountain sports paradise with many mountain biking trails for all levels.
More information
`
Calisthenia Street Work
The calisthenics circuit contains all the elements for your outdoor training. It consists of parallel bars, rings, abdominal table, push-up bar, pull-ups, among others.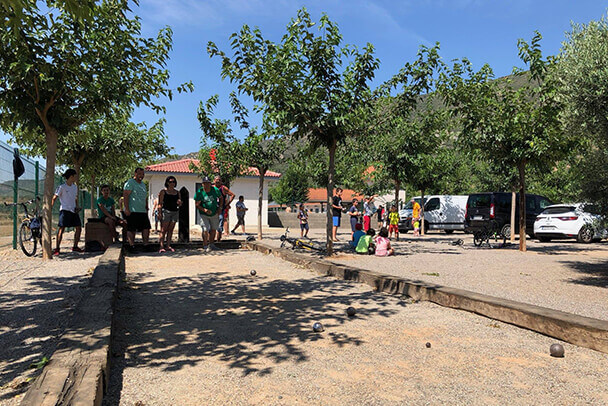 Petanque courts
We have several petanque courts for animate summer evenings.
Outdoor gym
Outdoor area with machines to activate mobility during the holidays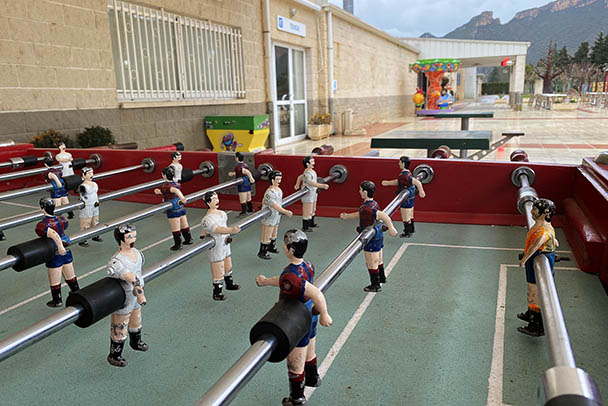 Outdoor play area
With ping-pong, table football and game tables (parcheesi and checkers game).
Recreation room
A space where many activities are organized; themed parties, craft workshops, conferences, children's games and many more.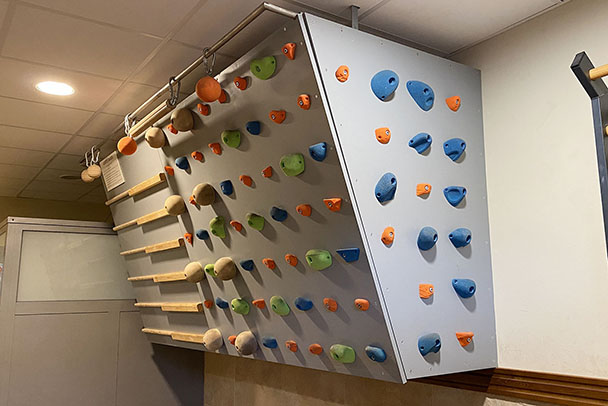 Training table
If you go climbing for the area and the weather is not good, you have a climbing training table in the gym!
More information
Scroll to top