Natural Reserve of St. Llorenç de Montgai
Nature Reserve of Sant Llorenç de Montgai occupies an area of 468 hectares, where its swamp stands out with a capacity of 10 cubic hectometres coming from the waters of the rivers Segre and Noguera Pallaresa.
The 25 meters high dam was built in 1929. A main characteristic of this swamp is that it maintains a high and constant level of water, which has encouraged the presence of abundant reeds that are home of many species of aquatic birds.
It is an area of a very beautiful natural landscape, ideal to disconnect and enjoy nature. An idyllic place for many aquatic and leisure activities such kayaking through its calm waters or for sport fishing practice. Due to its walls is an attractive place for climbing enthusiasts. Besides is highly recommended to see and know the territory through balloon flights which have its starting point very close to our campsite.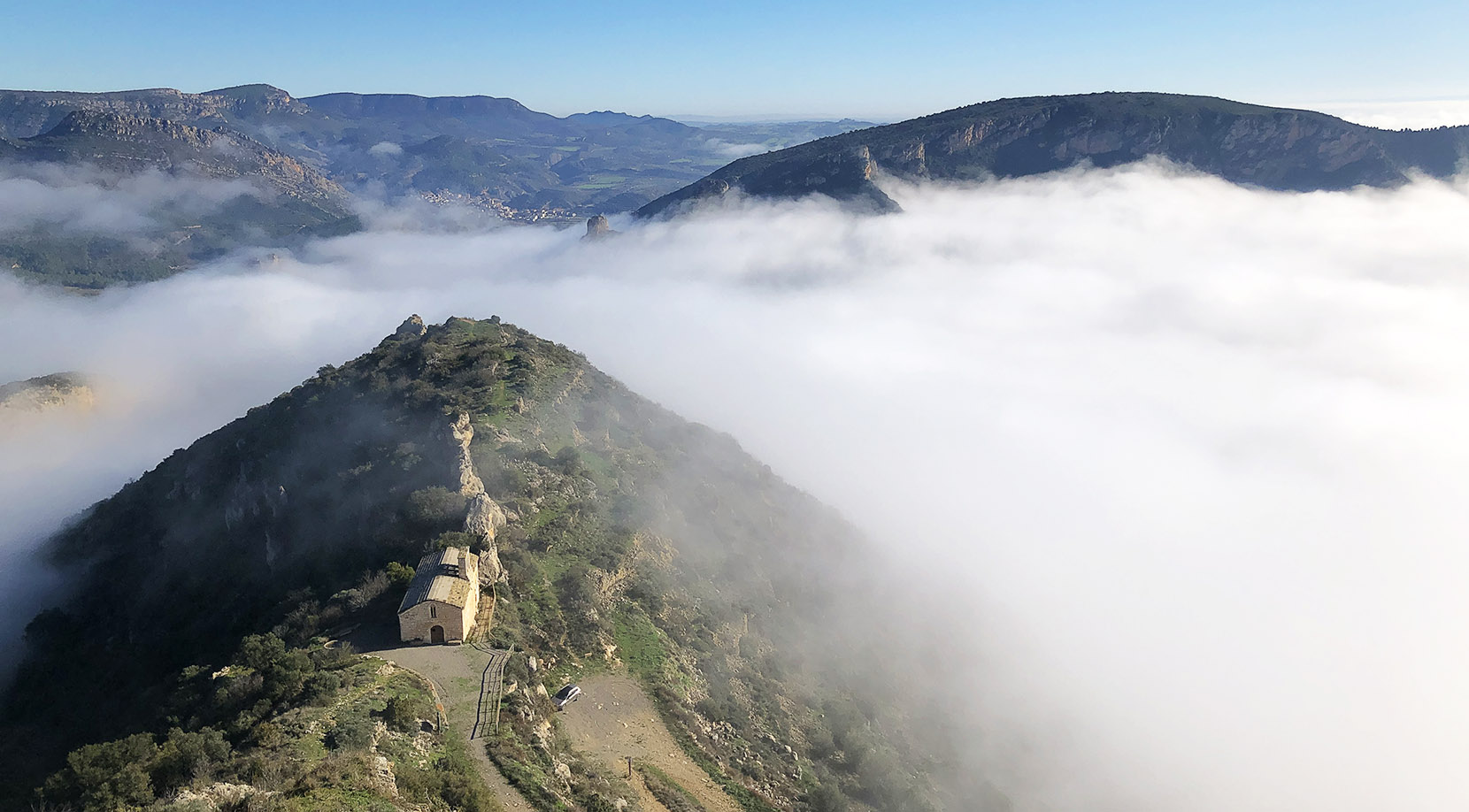 The swamp is surrounded by a path with lots of walls and wooded areas, perfect to make pleasant walks with family and friends and to observe its fauna. For hiking and bicycle enthusiasts there are many routes that start from this area, some of them are: the one that does the surroundings of the lake, Pas de l'Orellut through Serra de Monteró, Ermita del Castell that consists of an hermitage dated from the end of 12th century, all them with spectacular sceneries.
It is also worth mentioning the site of the Roca dels Bous, place where through digital tablets we are traced back 50,000 years ago in order to know in first-hand the history linked to Neanderthals.
Scroll to top